Graffiti Removal
Free Estimates
Instant Results
Certified & Insured
100% Satisfaction Guaranteed
Graffiti is something that stands out and catches the eye of any potential customer. Removing graffiti yourself can be tiresome and difficult. If you have been looking for a professionals assistance to remove markings and drawings quickly, contact us today. Our methods for removal are highly effective and we can return the beauty to your commercial space.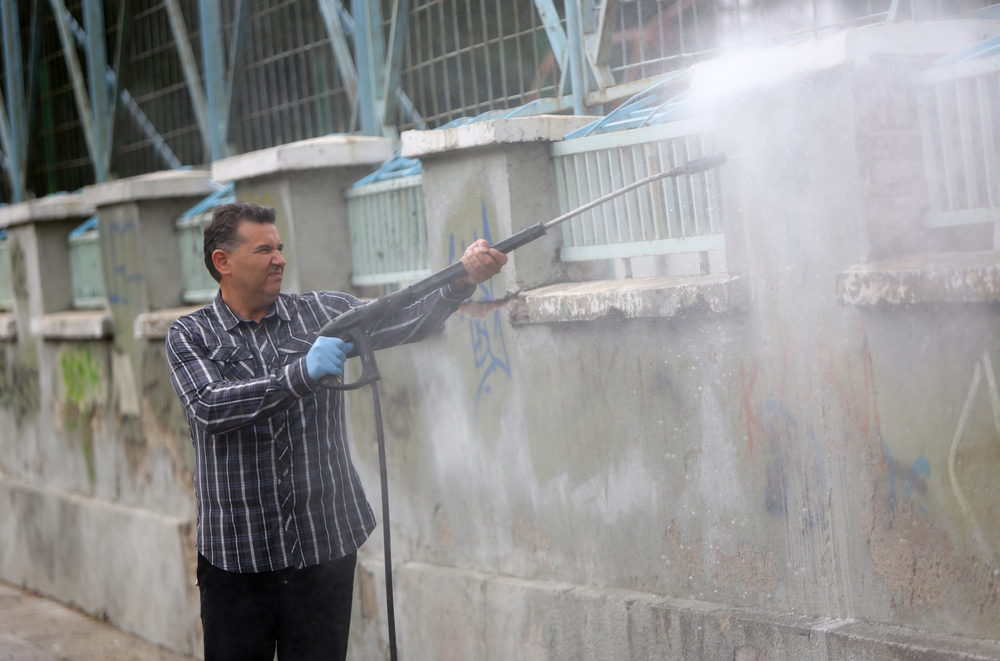 For a hassle- free estimate, call us today!
(410) 571-4121
Graffiti Elimination
Our graffiti removal service will safely remove unwanted markings without damaging the surface or leaving any residue behind. We use only safe and effective methods that will give our customers satisfying results. We know how frustrating it can be to have your building vandalized, which is why we want to make it a stress-free process to remove it quickly. Our solutions are powerful and work instantly! We are well known throughout Annapolis MD for our efficient wall restoration methods. Our team of cleaners are ready for any size task.
Affordable Building Restoration Methods Annapolis Maryland
The signs of graffiti can be offensive and unsightly. You can count on us to act fast. We're committed to offering the fastest response time for quick and effective graffiti removal services for businesses, school districts, municipalities, commercial and industrial properties.
If you've ever dealt with unwanted graffiti before, you know how difficult it can be to permanently remove. Over the counter graffiti removal products are rarely effective and can damage your property. We have the proper equipment and cleaning solutions required to completely eliminate spray painted drawings from any type of material; whether its stained and painted on brick, concrete, metal, plastic, glass, plexiglass, or aluminum siding.
Top Rated Vandalism Cleaning Services
Call your local professionals today. Our gentle, but effective cleaning solutions are environmentally friendly and safe to use in any setting, even areas commonly occupied by children and animals. Additionally, you won't have to worry about harming your landscape or damaging your property. Contact us today with any questions you have and to learn more about our washing process.
(410) 571-4121