Graffiti Removal Annapolis, MD
100% Satisfaction Guaranteed
Over 15 Years of Experience
Free Estimates
5-Star Service
Fully Insured
Trustworthy & Affordable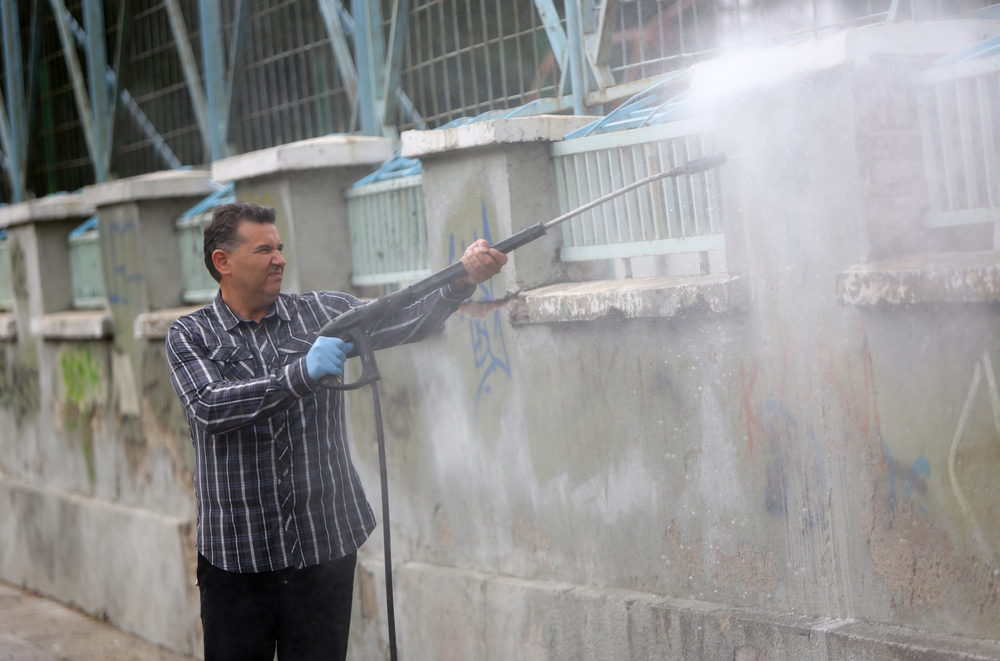 Call For a Free Estimate!
(410) 571-4121
Graffiti Removal – Professional Service
As a commercial property manager, you want your company's building to look maintained and clean as a building's appearance has the power to either repel or attract customers. Graffiti hurts a company's reputation and makes it look unprofessional and untrustworthy. We can all agree that it stands out and easily catches the eye of onlookers; it cannot be ignored. That is why graffiti removal is absolutely vital!
Removing graffiti yourself can be tiresome and difficult. If you are looking for professional's assistance to remove markings and drawings quickly, contact us today. Our methods for removal are highly effective and we can restore the beauty of your commercial space.
Local Graffiti Elimination Services
We will safely remove unwanted markings without damaging the surface or leaving any residue behind. Our team uses safe and effective methods that will give our customers satisfying results. We know how frustrating it can be to have your building vandalized, which is why we want to make our service as stress-free of a process as possible. Our solutions are powerful and work instantly! We are well known throughout Annapolis for our efficient wall restoration methods. Our team of cleaners are ready for any size task. We service a variety of exterior surfaces including:
Walls and siding
Walkways
Signage
Windows
Brick
Concrete
Metal
Plastic
Glass
Plexiglass
Aluminum
And more
Residential Building Restoration
We also service residential properties! Vandalism does not just affect commercial buildings; some homeowners are left to deal with ugly markings and tags on their homes. As homeowners ourselves, we understand this is extremely frustrating because you put a lot of work into caring for your home. Vandalism severely downgrades your property and reduces curb appeal. Let us restore your property to its natural beauty; you and your home deserve it! With our expert team, your home will look like new. We work hard to earn your trust and achieve 100% customer satisfaction, so you can rest assured knowing you're getting the quality you deserve when you hire us.
Affordable Graffiti Removal
Vandalism is highly offensive and unsightly. You can count on us to act fast. We're committed to offering the fastest response time for quick and effective graffiti removal services for businesses, school districts, municipalities, commercial and industrial properties, and residential properties.
If you've ever dealt with unwanted graffiti before, you know how difficult it can be to permanently remove. Over-the-counter removal products are rarely effective and can damage your property. We have the proper equipment and cleaning solutions required to completely eliminate spray paint from any type of material.
Expert Graffiti Removal in Anne Arundel County
Call your local professionals today. Our gentle, yet effective detergents are environmentally friendly and safe to use for any job, even for gutter cleaning! You won't have to worry about harming your landscape or damaging your property. The detergents are also safe to use in areas commonly occupied by children and animals. Contact us today with any questions and to learn more about our washing process.
Call For a Free Estimate!
(410) 571-4121