Power Washing Annapolis, MD
100% Satisfaction Guaranteed
Over 15 Years of Experience
Free Estimates
5-Star Service
Fully Insured
Trustworthy & Affordable
Call For a Free Estimate!
(410) 571-4121
Power Washing – Certified & Insured
We are focused on providing high quality pressure washing services in Annapolis, MD for residential and commercial clients. Our team of experts are professionally trained, experienced and fully equipped with the best products and techniques in the industry. We guarantee outstanding results and 100% customer satisfaction!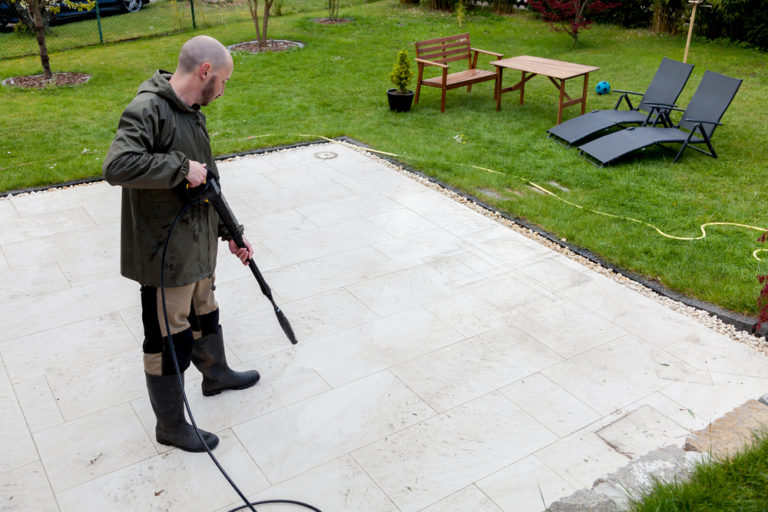 Pressure Cleaning For Your Home or Commercial Property
We are dedicated to providing quality exterior maintenance services to our clients because we understand the time and energy it requires to keep your property in its best condition. Your home protects you from the outdoor elements and provides a safe place where you and your family can relax and be comfortable. Therefore, it deserves the utmost care! Pressure cleaning effectively eliminates all contaminants, some of which can be harmful to you. It's beneficial for a variety of jobs including:
Driveways
Sidewalks
Concrete Cleaning
Pools
Outdoor Furniture
Commercial Cleaning
And More!
When to Avoid Pressure Cleaning
Although this method is extremely beneficial for multiple surfaces, it is not appropriate for all as it can damage more fragile materials. Pressure washing uses high PSI (pounds per square inch) levels, from 1,800 to 3,000, to blast away the toughest of stains; therefore, it can easily deteriorate or destroy certain surfaces.
Avoid pressure washing the following:
Wood surfaces (decks, patios, sheds, etc)
Outdoor furniture
House siding
Roofs
Gutters
Windows and window sills
High PSI levels can splinter wood, tear apart roofing shingles, break and crack gutters and siding, and shatter glass. The better option in these cases is soft washing, which still provides a deep cleaning but without the use of high water pressure. Soft washing uses powerful detergents that break down all contaminants. After these chemicals are done their job, they are gently rinsed away with a pressure setting similar to that of a normal garden hose, taking the contaminants with them!
Expert Pressure Washers in Anne Arundel County
While anyone can perform simple exterior cleaning duties, it is safe to say that removing mold, mildew and grime is a task better left to the experts. Exterior mold can spread extremely fast. It will not only affect your home's appearance but it can also pose some health risks. We have all the right equipment and detergents to completely get rid of stubborn mold and the toughest stains out there. Contact us to learn more about our services.
Call For a Free Estimate!
(410) 571-4121