Pressure Washing Glen Burnie, MD
Free Quotes
Fully Certified & Insured
Prompt & Reliable Services
100% Customer Satisfaction Guaranteed
Over 15 Years of Experience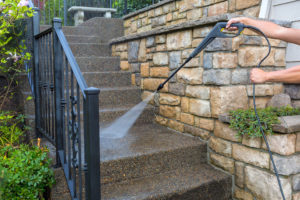 It is our goal at Annapolis Brothers Power Washing in Glen Burnie, MD to beautify every residential and commercial property in town. Our attention to detail, outstanding customer service, and expert use of commercial grade equipment, ensure that you will receive the most thorough and long-lasting results- 100% Satisfaction Guaranteed! Call our certified team today to receive a free estimate!
(410) 571-4121

About Our Company
For over 15 years, Annapolis Brothers has been a full service exterior maintenance company offering reliable, efficient and high quality exterior cleaning, including pressure and soft washing to residential and commercial customers in Maryland. We use only the highest quality products and modern, professional equipment, to ensure you receive the most efficient and long lasting results. We are proud to say we are highly-rated exterior maintenance professionals in Glen Burnie, MD. Each of our employees are professionally trained and dedicated to giving each client a clean and healthier home. We firmly stand behind our 100% complete satisfaction guarantee. If you are not happy, we aren't either.
One of the things that we pride ourselves on is being able to offer a variety of services. We know you have more needs than just power washing your home in Glen Burnie, MD. We want to make it easy for our clients and be your one-stop shop for the majority of common tasks requested for exterior maintenance. We can clean sidewalks, roofs, window sills and screens, and more. Contact our team to schedule an appointment with us today.

Pressure Cleaning
Your house and property are your most important investment. In order to keep your investment healthy, regular maintenance is required. Our team in Glen Burnie can help. Whether you plan on staying in your home for years to come, or plan on selling it soon, curb appeal is always important. Our trained technicians will clean and protect your property from harmful containments, enhancing its curb appeal while increasing value.
Do Not Allow Harmful Elements To Attack & Destroy Your Home's Exterior
Both natural and man-made elements can adhere to your property's exterior surfaces. Mold, algae, dirt, grime and pollution not only diminish the beauty of your property but can also cause long lasting or even permanent damage. The longer mold, dirt and other contaminants remain on your house the harder they are to remove. We have years of experience servicing houses, decks, roofs, driveways, and many other surfaces.
Soft Washing
This is a gentler method that safely kills and removes all algae, mold, dirt, and grime on your home's exterior surfaces. It will help avoid wood rot and prolong the life of the paint. One of our skilled technicians will come to your home or business in Glen Burnie to give you a free estimate and inform you on which method is for you.
After accepting the estimate, we will get you put on our schedule at a time when it is convenient for you. After the initial job is completed, we will follow up with you for a regular maintenance call. It is extremely important for the health of your property to allow the professionals in Glen Burnie, MD to perform exterior maintenance regularly and remove contaminants from your property.
Our Top-Rated Services
We offer 5-star exterior maintenance services. Each employee is highly qualified, professionally trained and insured. We use state of the art equipment and cleaning methods that will leave your exterior surfaces spot and dirt free. Join your neighbors in Glen Burnie, MD today and hire the towns #1 trusted power washers!
Residential & Commercial Property Washing For:
Asphalt Roofs
Pool Decks
Concrete
Pavers
Gutters
Composite Decks
Vinyl Siding
Awnings
Fiber Cement Siding
Brick
Wood Decks
Driveways
Stone Walls
Vinyl Fences
Glen Burnie, Maryland Exterior Washing Services
There is more to turning on a pressure cleaner and adjusting the water pressure. It is critical for the washing process to have the proper detergent type and strength. Using the wrong technique can permanently damage your residential or commercial's property, surface, landscaping and concrete. This will cause you more work, and costly repairs. So, save yourself the time, energy, and extra costs, and hire your local power washers of Glen Burnie, MD. We will get the job done. Members of our crew are skilled and polite, always respecting your property and belongings. Our exterior home washing techs will show up promptly, communicate with you what services you will receive and will be happy to answer any questions you may have.
Choose Your Local Power Washers
Customer service is everything to us. We want to make sure that you are getting the best services possible. 100% customer satisfaction guaranteed. From the moment you schedule a free estimate with us we pledge that it will be a smooth process from there. We are extremely dedicated to the satisfaction of every customer in Glen Burnie, Maryland and will not leave until we know the service provided is complete.
Each of our employees are trained to use our patented equipment and how to apply the best techniques for multiple residential and commercial surfaces. All our cleaning agents are environmentally safe and will keep your property cleaner longer. Call our team today to schedule your next appointment!
(410) 571-4121
Annapolis Brothers Power Washing
Average rating:
7 reviews
Apr 25, 2019
Annapolis Brothers Power Washing is the best power washing company in town!! 5 stars all the way! Their team is friendly and always work hard to get the surface spot free. I highly recommend them.
Apr 25, 2019
5 star quality services! These guys are quick and efficient. Whenever we are ready to spruce up our homes exterior, we always turn to Annapolis Brothers Power Washing.
Apr 17, 2019
If you are looking for a reliable company to get the job done right the first time, these are your guys! They do stupendous work and are very trustworthy, we have been using them for years.
Apr 17, 2019
My store front was in desperate need of some TLC, and these guys helped me out! They power washed the front of my building, cleaned the windows, and cleaned the walkways. I am so impressed with this company, i will be recommending them to everyone.
Apr 10, 2019
My neighbor recommended me to this company, and im so happy she did! The team showed up promptly and did an incredible job cleaning my patio and driveway!
Apr 10, 2019
Great company to deal with, easy communication and affordable prices!
Apr 10, 2019
We are very impressed with how fast this company came to our home, cleaned our roof and siding, and how well it turned out! Our home looks fresh and clean. We will be calling again.