Pressure Washing Severna Park, MD
Free Quotes
Fully Certified & Insured
Prompt & Reliable Services
100% Customer Satisfaction Guaranteed
Over 15 Years of Experience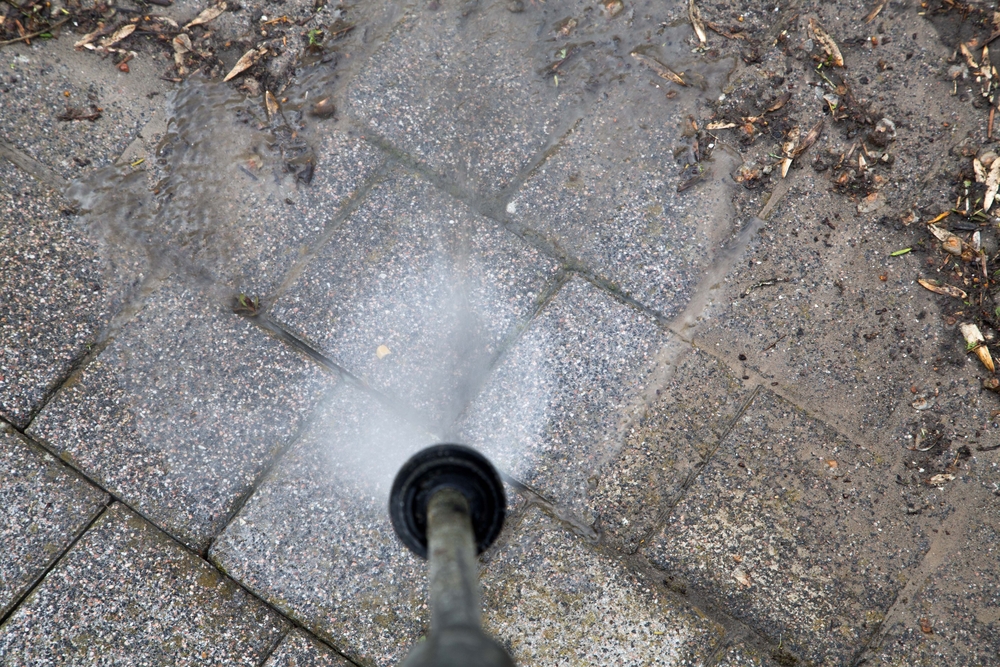 Save valuable time and money, and hire the local professionals of Severna Park, Maryland to assist you in pressure washing your property. Here at Annapolis Brothers Power Washing, we are determined to provide each customer with 5 star commercial and residential exterior maintenance services. Our team is filled with hardworking employees who love what they do and are professionally trained to accomplish each task to the best of their abilities. 100% Satisfaction Guaranteed. Give us a call today for a free estimate!
(410) 571-4121
Pressure Cleaning
This is the quickest and most effective way to remove algae, mildew, and dirt from just about any surface. These exterior molds and fungi can spread extremely fast and will not only affect your homes appearance, painted walls, driveways or decks, but they will also pose some risks to your health. Our exterior home maintenance service relies on professional grade and environmentally friendly cleaning solutions. Which are applied directly on the targeted areas. We work on both the cause and effect of your issues, only to restore the affected area to the original condition. We guarantee to deliver the best results possible for your property here in Severna Park using our safe and effective processes, or your money back. Our pressure washing services work best on the following surfaces:
House exterior
Siding & Walls
Roofs
Patios, Decks and Sidewalks
Gutters
All types of materials, including concrete, cement or bricks
Commercial Services
Dirt, mold, and debris can slowly start to build up over time on the surface of your commercial property. Whether you are in need roof cleaning, window cleaning, pressure cleaning, or a combination of them all- Our crew is ready to help. When you choose us, you're getting best-in-class power washing services Severna Park. The best, commercial grade equipment. Certified, insured, in-field service technicians that have hundreds of hours of training on top of thousands of hours performing service for business just like yours.
Residential Services
Most people's homes are their biggest financial and physical investment, and it is extremely important to maintain proper care for your home and to not allow mold or grime to build and stay around for too long. We can help you clean and protect your home against the effects of these harmful elements. If not removed periodically they can destroy the beauty and reduce the value of your property in Severna Park dramatically. Therefore, by pressure washing the exterior of your home, you can provide proper maintenance for this significant investment and keep its curb appeal.
Soft Wash Severna Park, MD
This is an exterior cleaning method that uses a much lower level of pressure. In order to provide the same cleaning power as a power washer, we will use environmentally safe chemicals and detergents to clean exterior surfaces rather than a higher level of psi to do the cleaning.
To determine which method is best for you will ultimately depend on the surface material. Our trained employees will analyze which technique will be ideal for the job. They will also determine what type of detergent will be supreme and tell you the appropriate dwell time that is needed. As a result, our cleaning experts will leave you with a sparkling exterior with our power washing Severna Park.
About Us
Annapolis Brothers Power Washing has over 15 years of experience in the house exterior washing business. We have taken the time to perfect our cleaning solutions and techniques because we want to serve our clients better. For this reason, we have also properly trained each employee on our team to do the same. When you choose Annapolis Brothers Power Washing of Severna Park, you will be amazed with the ultimate cleaning transformation. What are you waiting for, Give us a call to schedule your free soft wash estimate today!
(410) 571-4121