Pressure Washing Pasadena, MD
Free Quotes
Fully Certified & Insured
Prompt & Reliable Services
100% Customer Satisfaction Guaranteed
Over 15 Years of Experience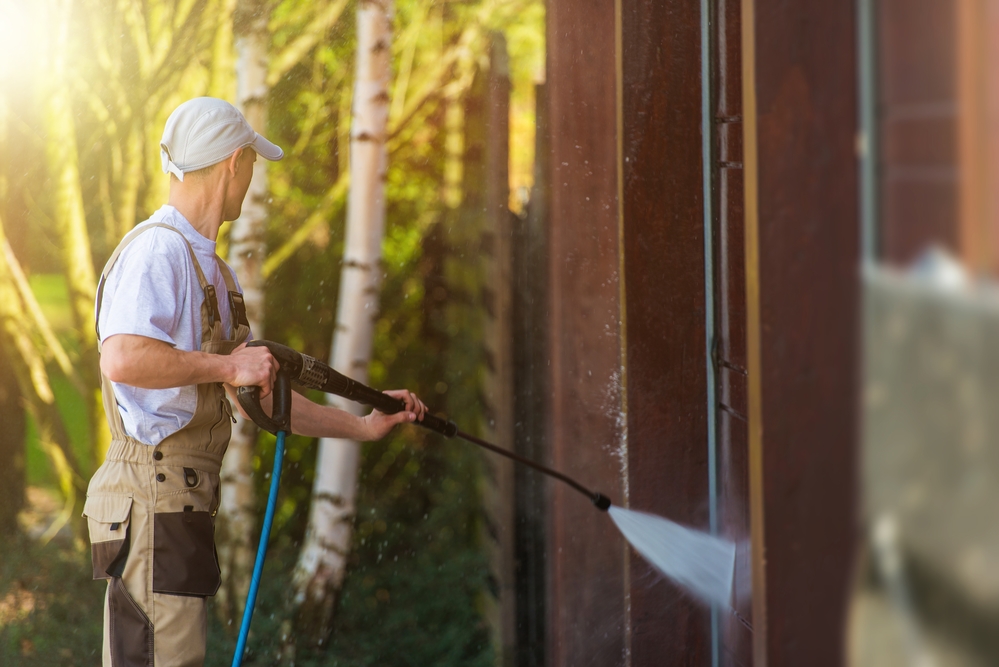 Pressure cleaning is known worldwide to be the most effective way to wash any exterior surface around or on your home or commercial building. Using a combination of professional grade detergents and the appropriate pressure we can clean stubborn stains in no time. The local pressure cleaners of Pasadena, MD will make any surface shine and restore its original beauty. Whether we are getting a driveway cleaned for a homeowner or servicing an entire amusement park, Annapolis Brothers uses superior cleansers, award-winning techniques, professional equipment, and time-tested expertise to knock out the dirt. Hiring a professional exterior maintenance company will not only save you money but also your time and energy. Contact the expert cleaners today for a free estimate!
(410) 571-4121
Professional Exterior Maintenance Services
Power washing is our specialty. We have perfected our methods to give our customers the best results possible. Whether it's with our specialized applicator tips or our state of the art, one of a kind power washers, which are custom designed, we are one step ahead of the competition. In Pasadena, Maryland there are many companies who can pick up a pressure washer and use it. The difference with us is we know the industry's leading techniques to achieve the finest results. With over 15 years of experience in the industry, we have top-of-the-line equipment and years of knowledge to get the job done safely.
If you need exterior home maintenance, we are here for you!
Pressure Cleaning
Power washing is important, not only for keeping things clean and tidy, but also for keeping your property 's value high and well preserved. Regular exterior maintenance has been the easiest and most affordable way to increase the property value of your home, yet it is widely overlooked. It rejuvenates your exterior, making it more inviting to potential home buyers and customers for commercial properties here in Pasadena, Maryland.
Over time, exteriors tend to gradually lose their original luster. Renew your property today! Regular maintenance protects your property by increasing the life span of any surface including: wood, concrete, metal, roof, vinyl, pavers, pool patio, asphalt, brick, etc. It also boosts your home's curb appeal and gives your business a professional look. But, the main benefit would truly be longevity and preventative maintenance.

Residential Cleaning Services
Your homes' exterior could have a variety of stains including oxidation, fungus, mildew, insects and bird droppings to name a few. Any areas that receive limited sunshine are at risk for mildew growing faster due to higher moisture levels. If you are in need of assistance in removing these stubborn stains and potentially threatening molds- we are your guys.
Soft Washing is a term to describe restoring delicate surfaces and substrates, which could be damaged easily with using too much pressure and aggressive methods. We prefer to use soft washing on a variety of different exterior surfaces and substrates around your home including brick, stone, stucco, masonry, siding, and asphalt shingles. Our professional soft wash service in Pasadena, Maryland removes tough stains, mildew, and fungi.
We use the highest commercial grade cleaning detergent tailored for each specific surface
We thoroughly rinse with very low pressure but with a high volume of water which leaves the area clean and spot free
We guarantee your property, belongings, and landscaping will be protected
Commercial Building Washing
Looking to make a good first impression to all of your future customers? Try our highly-rated pressure cleaning in Pasadena, Maryland. Our certified washing technicians will provide you with the ultimate exterior cleaning services. Whether you are in need roof cleaning, window cleaning, pressure washing or a combination of them all- Our crew is ready to assist you and help your business grow. When you choose us, you're getting best-in-class power washing services Pasadena, MD. The best, commercial grade equipment. Certified, insured, in-field service technicians that have hundreds of hours of training on top of thousands of hours performing service for business just like yours.
Top Rated Local Power Washers
Cleaning Products That Are Safe For The Environment
100% Customer Satisfaction Guaranteed
About Pasadena, Maryland
Pasadena is a suburb of Baltimore with a population of 27,484. Pasadena is conveniently located in Anne Arundel County. Living in Pasadena offers residents a suburban feel and welcomes families of all sizes. There are so many great parks to visit, trails to explore, and museums to see. This suburban town truly has it all.
Our Company
Annapolis Brothers Power Washing has over 15 years of experience in the house exterior washing business. Our company is fully licensed and insured. We have taken the time to perfect our cleaning solutions and techniques because we want to serve our clients better. For this reason, we have also properly trained each employee on our team to do the same. Each employee enjoys what they do and we love to see our customers 100% satisfied with the job. We believe that customer satisfaction is everything, if you are not happy- we are not happy. Our cleaning techs will do what it takes to make it right. When you choose Annapolis Brothers Power Washing of Pasadena, Maryland, you will be amazed with the ultimate cleaning transformation. What are you waiting for?
Give Us a Call to Schedule Your Free Pressure Cleaning Estimate Today!
(410) 571-4121
Annapolis Brothers Power Washing
Average rating:
7 reviews
Mar 10, 2019
Wow!!! My wife and i are amazed with how clean our home looks! Our neighbors even asked us if we recently painted the exterior. We will be regular customers from now on.
Mar 10, 2019
We are very happy with our results. Thanks for coming to power wash our vinyl siding. It looks fantastic, ill definitely be recommending you to everyone!
Mar 5, 2019
Great, thorough work and kind staff!
Mar 5, 2019
Professional company whose members from sales to crew provide excellent customer service and the work is done right the first time around.
Feb 26, 2019
The Annapolis Brothers Power Washing Team just finished pressure washing my three decks and what an EXCELLENT job they did. It looks brand new again!!!
Feb 26, 2019
These guys model professionalism and excellence. From window cleaning to pressure washing, to roof cleaning, they are the real deal!
Feb 26, 2019
This companies years of experience saves me time and money. Thanks for all of your help with your pressure washing services!