Soft Washing Annapolis, MD
100% Satisfaction Guaranteed
Over 15 Years of Experience
Free Estimates
5-Star Service
Fully Insured
Trustworthy & Affordable
Call For a Free Estimate!
(410) 571-4121
Soft Washing – Quality Care
For the past 15 years we have been using highly effective and 100% safe methods to clean our customers' commercial and residential properties. With the fantastic results we have seen from soft washing homes, roofs, and even patios, we guarantee complete satisfaction. With a combination of a commercial grade cleaning detergent and professional washing methods, we are able to clean a variety of surfaces with low water pressure. Our goal is to leave your home spotless and you worry free!
What is Soft Washing?
This method is the perfect alternative to pressure cleaning for jobs like siding, roof, outdoor furniture, wood, and exterior window cleaning as these surfaces are more fragile. Pressure washing can splinter wood, tear apart shingles, dent siding, and shatter glass! Instead of using high water pressure to blast away grime, the soft wash approach relies solely on chemicals specially designed to break down tough stains from mold and mildew and leave your home looking fresh. Not only does this method eliminate contaminants but it actually sanitizes deep into every crevice to prevent future contamination and growth. Your home will look brand new with our professional soft wash process!
The Cleaning Process
As a professional exterior home maintenance company we first protect all nearby plants by spraying water on them to give them a protective barrier against the chemicals. We will also cover plants with tarp if we deem it necessary. Then, we apply the cleaning solution on your house in a safe manner, making sure to reach every square inch. We will wait a few minutes to allow it to sink into the surface cracks and pores so it can break down any dirt, mold, and algae deep within.
After the solution is left alone for a while, we then use a low rinse system to rid your home of the solution and dirt. Unlike pressure washing, this low rinse system will put minimal water pressure to your home. This process relies entirely on the cleaning detergent to clean your house so you don't have to worry about your siding, paint, or roof being damaged.
Expert Soft Washing in Anne Arundel County
We pride ourselves on our vast knowledge and experience in the cleaning industry. Because of this, we use soft washing for a majority of our cleaning services. It is extremely effective and can be used on the most delicate of surfaces. Our soft wash experts have been professionally trained and have been doing this for years.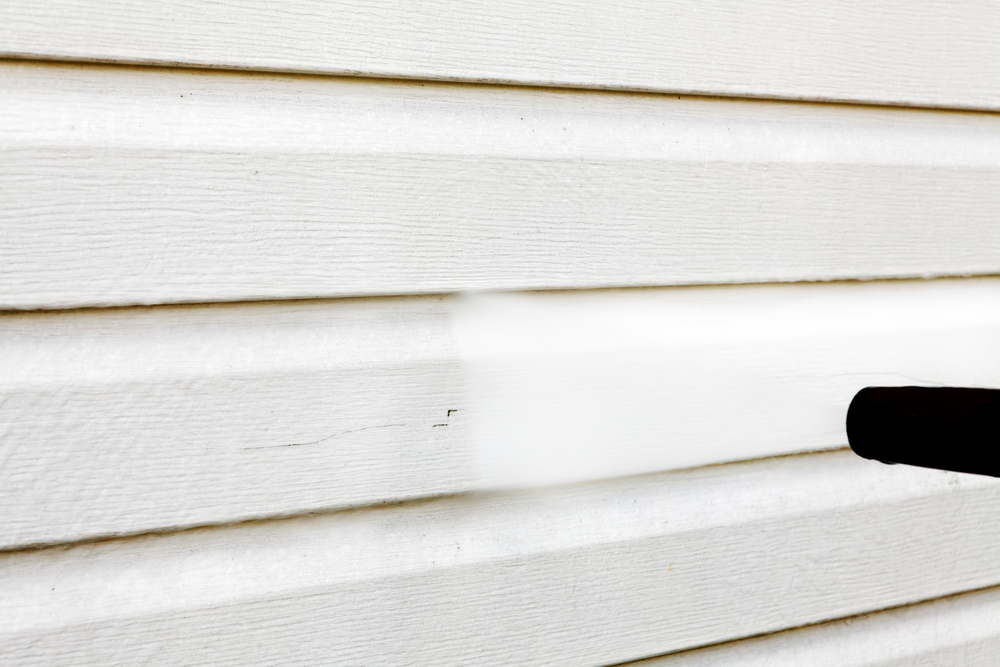 Call For a Free Estimate!
(410) 571-4121