How to Prevent Mold on Outside of House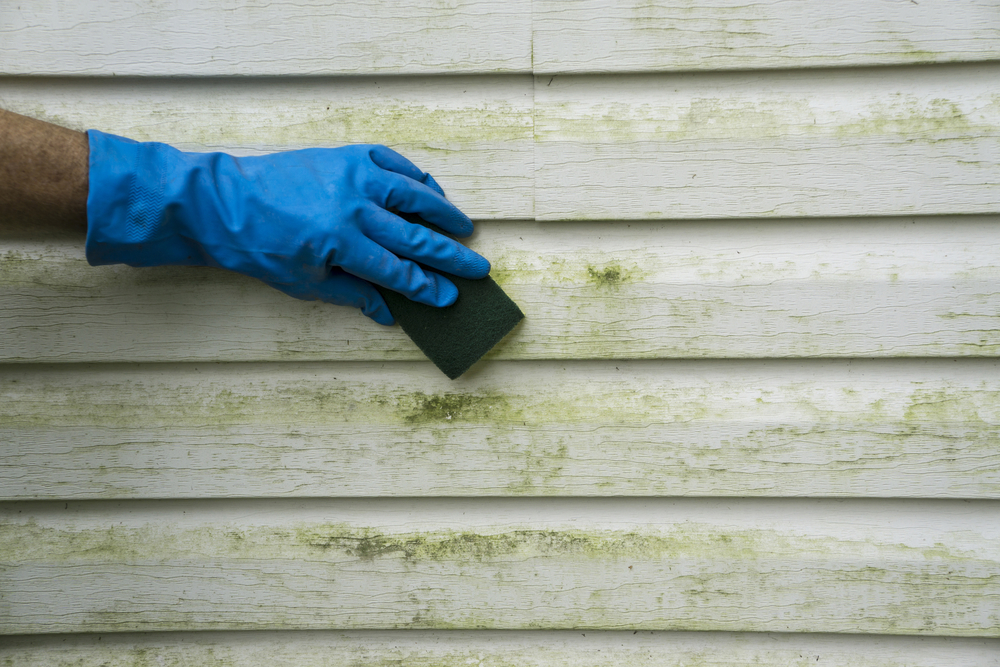 Just like anything we are trying to get rid of and tackle, we have to be consistent. A big struggle for our neighbors here in Annapolis Maryland, is preventing mold and mildew from growing on our homes. With the temperature changing, and the homes location some houses may be more susceptible to mold than others because of the natural elements. These green growths can spread across your roof, creep along siding, or even appear on pavers. But the trick to getting rid of it is to prevent it from growing in the first place. Our recommendations and cleaning techniques can rid your home of any trace of mold, and eliminate it once and for all!
Have a professional pressure washing company clean your home and free it from mold, mildew, and algae. They will blast the mold from your homes surface and if needed they will apply a commercial grade cleaning detergent to kill all fungi and bacteria.
Keep gutters clear to drain away from the house. Any added moisture near your home is considered breeding grounds for mold growth.
Trim surrounding trees and plants from the roof so sunlight can find its way to these surfaces to dry it out and kill any living molds and bacterias.
Keep windows and siding crevices caulked to prevent moisture from finding its way indoors.
Do regular roof inspections to catch any issues before it becomes a mold infestation.
Be consistent with your exterior home cleaning schedule. Frequent roof cleaning and maintenance is vital to having a healthy home.
Have your local pressure washers inspect your home for any signs of mold growth around your home. The experts know exactly what to look for, and are sure to help you know of any tips to keep your home mold free.
Why Removing Mold is Important
Exterior mold can damage your home if left alone and not cleaned properly. The bacteria will creep its way into the deepest crevices and eventually could make its way inside your home. When this happens, you and your family could be at risk for further health issues associated with mold.
Another reason why removing mold is so important is it will lower the curb appeal of your home or business and dramatically decrease its property value. If you are in the market to sell, analyze the outside surface and see if there are visible signs of mold growth. By keeping a fresh and clean exterior you will be adding instant value back into your home and are guaranteed to attract potential buyers to your property.
By being consistent and staying on top of your homes regular maintenance routine. You can conquer and kill the mold and even prevent it from growing back all while adding the curb appeal your home deserves! Contact the #1 Rated Local Power Washing Company here in Annapolis Maryland, for great prices and more information on ways to combat mildew on your home or business.