How To Properly Power Wash Patio Furniture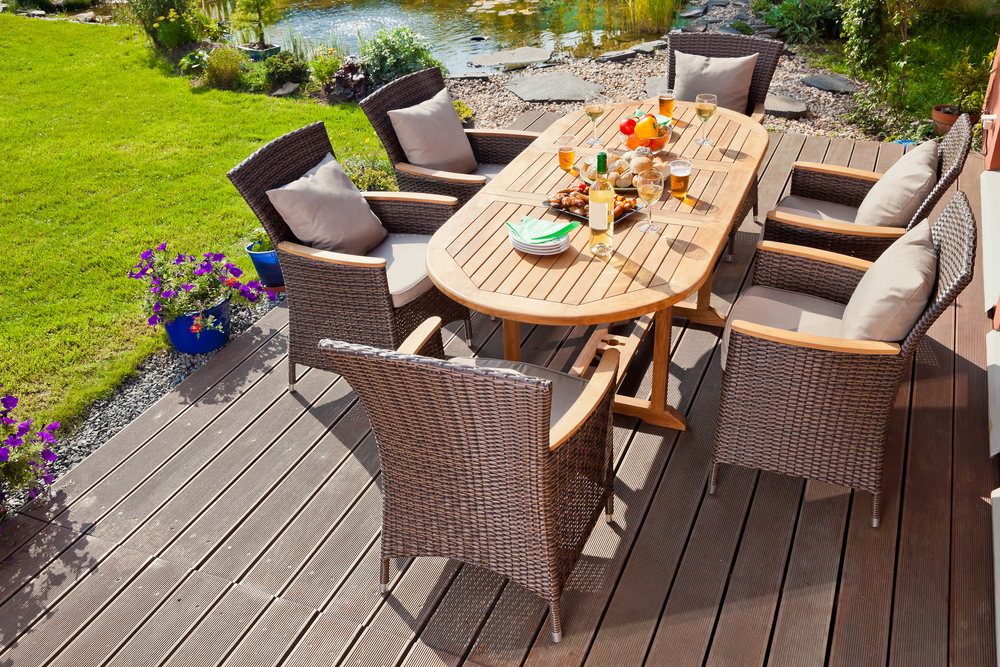 Regular cleaning is extremely vital to keep outdoor furniture looking good, but it's never more necessary than after a long, cold winter. The cold weather can leave patio or lawn furniture looking dull and dreary. Thankfully there are ways to spruce it up and keep it looking good all year long! When it comes out of storage we may notice it to be full of spider webs, dirt and maybe even traces of mold or mildew. There are specific homemade or commercial grade solutions and precise power washing techniques to clean outdoor furniture of all different types of materials. A few of the most common types of patio furniture include: aluminum, wood, wicker, plastic, teak wood, wrought iron, or cast iron.
Get Started!
To properly clean patio furniture you will need a wide open area with a lot of space, preferably concrete. Next, gather your supplies for washing and drying. We highly recommend power washing furniture for the best results to remove mildew and stains. It is highly effective and if done properly will make your furniture look as good as new.
Adequate Cleaning Solution
Find the right cleaning solution for your job. Many people choose to use a 50:50 ratio of bleach and water. Or depending on the grime and material others use vinegar and water. If you decide to save yourself all the hassle and hire a professional power washing company they will use a commercial grade detergent that will safely and effectively remove all dirt and mildew.
Individuals who decide to pressure wash their patio furniture themselves need to be sure they have the right tools to do so. Renting a pressure washer, finding an effective detergent, and getting the right nozzles – (potentially a turbo nozzle depending on how stubborn of stains are present and the type of furniture you have).
Gentle & Effective Techniques
Anytime you are preparing to use a pressure washer, you will need to use caution. These machines are powerful and could cause damage to the user and the surroundings. Start slow, keep your wand moving and do not stay in the same place for too long. Using a light and gentle pressure is the best way to give your furniture a great wash.
Apply the solution and let it soak, then finally rinse it off to reveal a clean surface. If you see further stains that you are not able to remove with this method, contact your top rated power washers in Annapolis for further assistance.
Regularly Clean Exterior Furniture
It is recommended to give your outside furniture a good thorough cleaning annually. When we get our patio set ready for another year of entertaining, lounging, and outdoor barbecues we want it to be in the best shape for the season and keep it that way. Regularly washing your furniture may surprise you with how great you can keep it looking for the years to come!